Students work with practising artists and designers. Areas include drawing, printmaking, ceramics, life drawing, jewellery, textiles, sculpture, photography and animation. Previous Masterclass tutors have included: Anthony Frost, Bob Deveraux, Peter Randall-Page, Jim Le Fevre and 'Fixperts' (see video below).
Students have the opportunity to complete Art Awards and exhibit their work in the Summer Show at Somerset House, London.
Club Members will take part in three National Events; the London Visit, in which club members take part in a pop-up self-portrait exhibition and visit the capital's museums and galleries; a Masterclass with a leading creative industry professional; and the Summer Show where all Club members exhibit their work in an exhibition in Somerset House, London – all for free.
25 River St
Truro
TR1 2SJ
Find us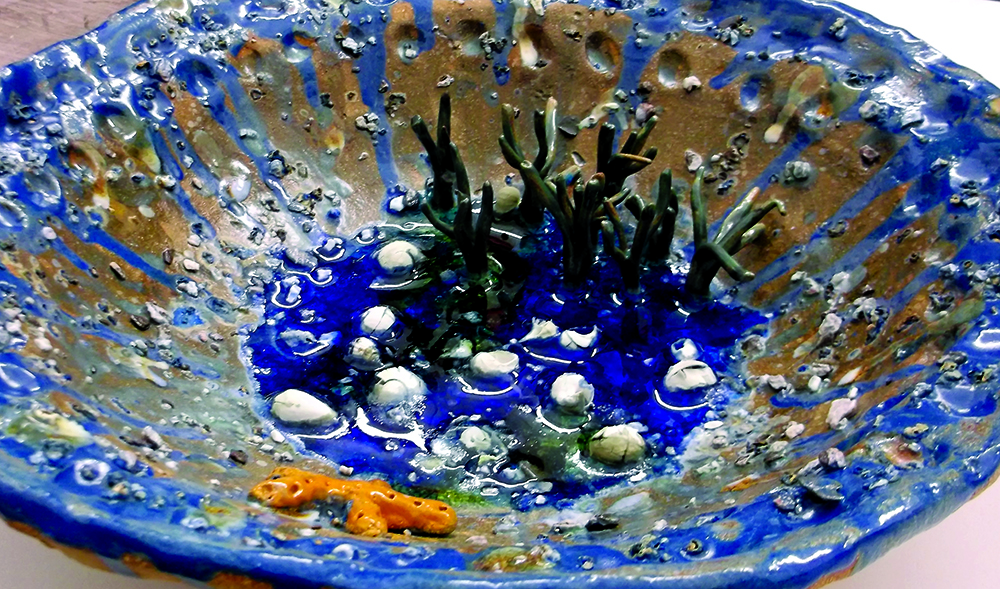 Ceramic art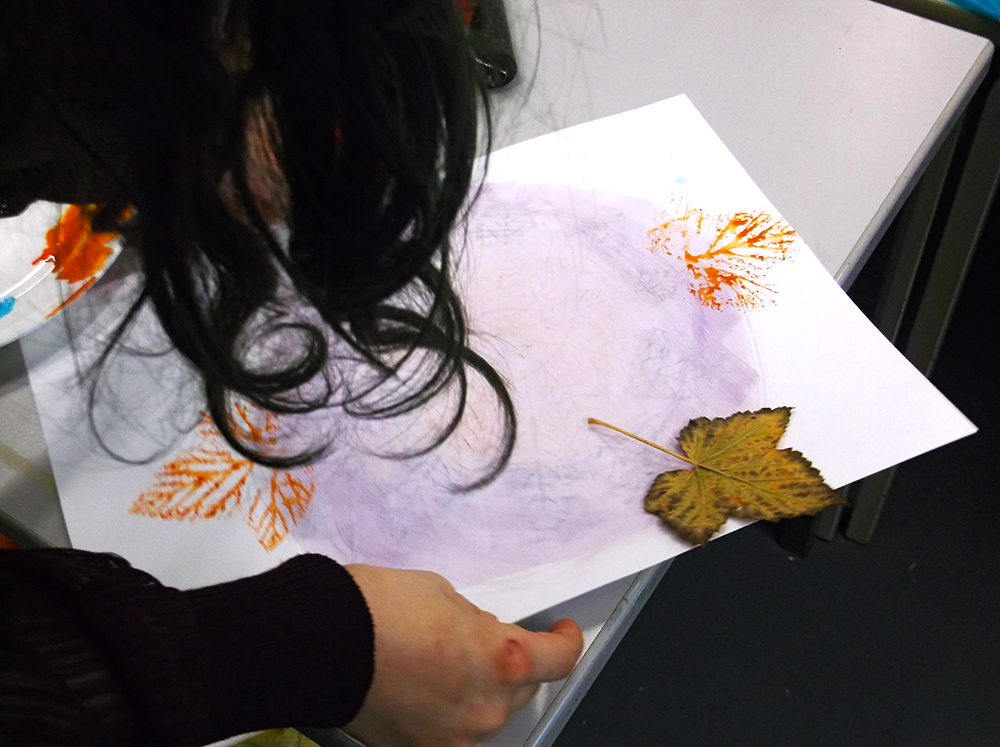 Printing with found objects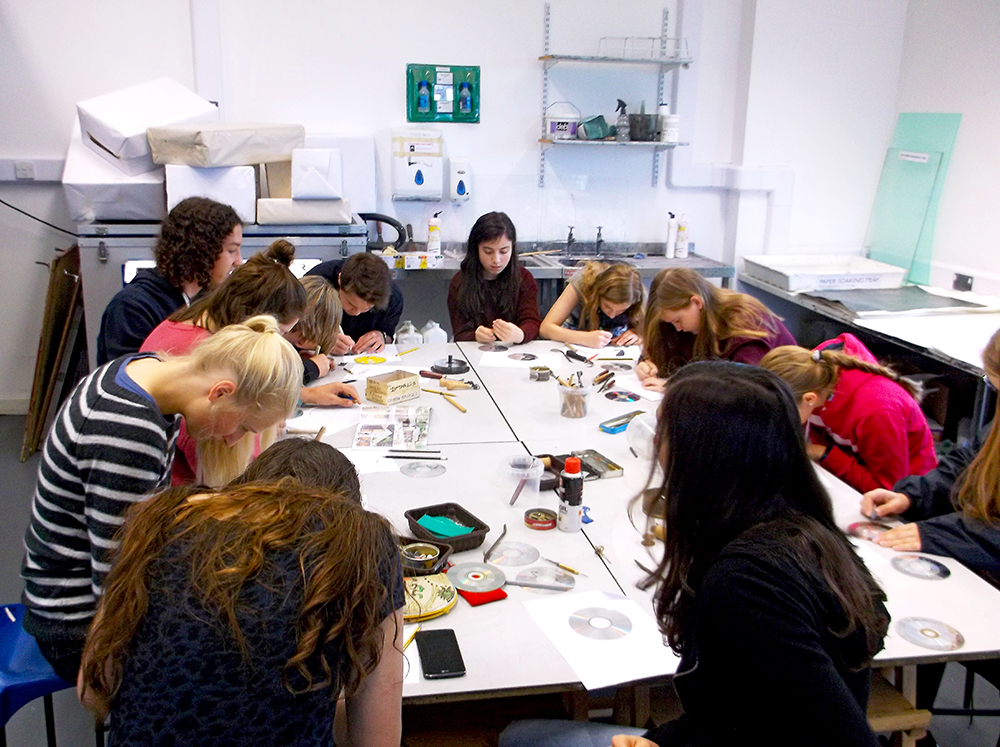 Truro and Penwith College Saturday Club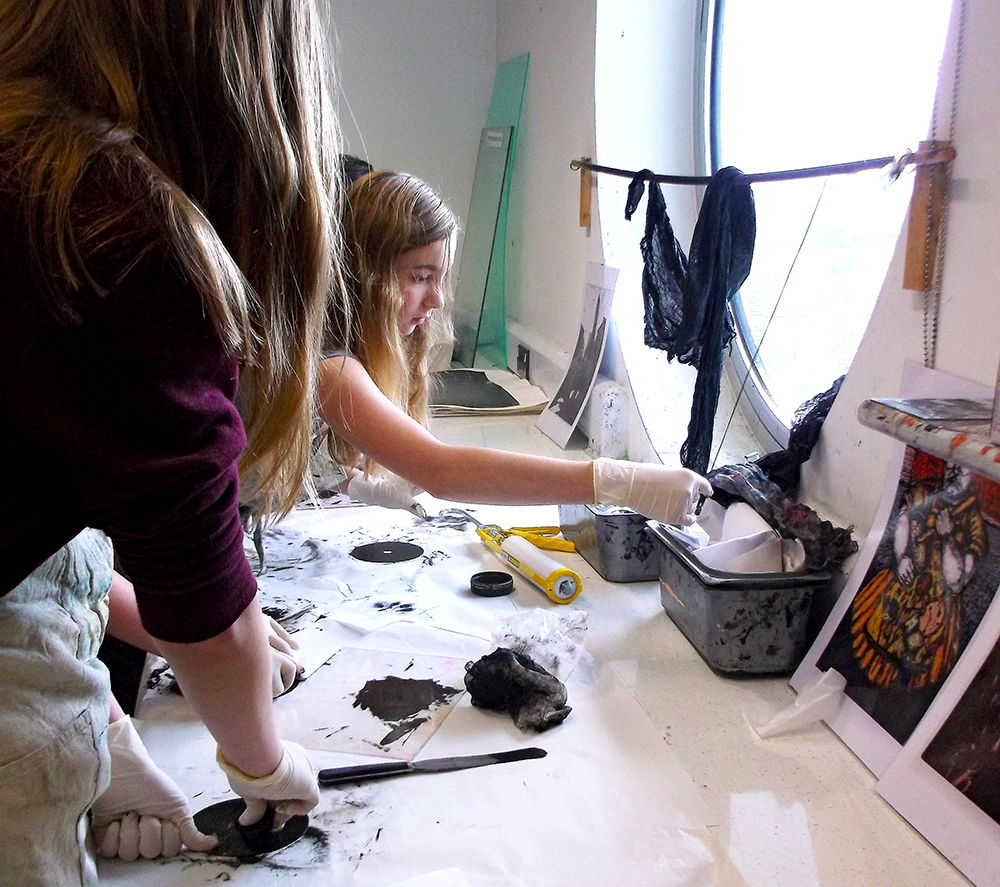 Natural dyeing workshop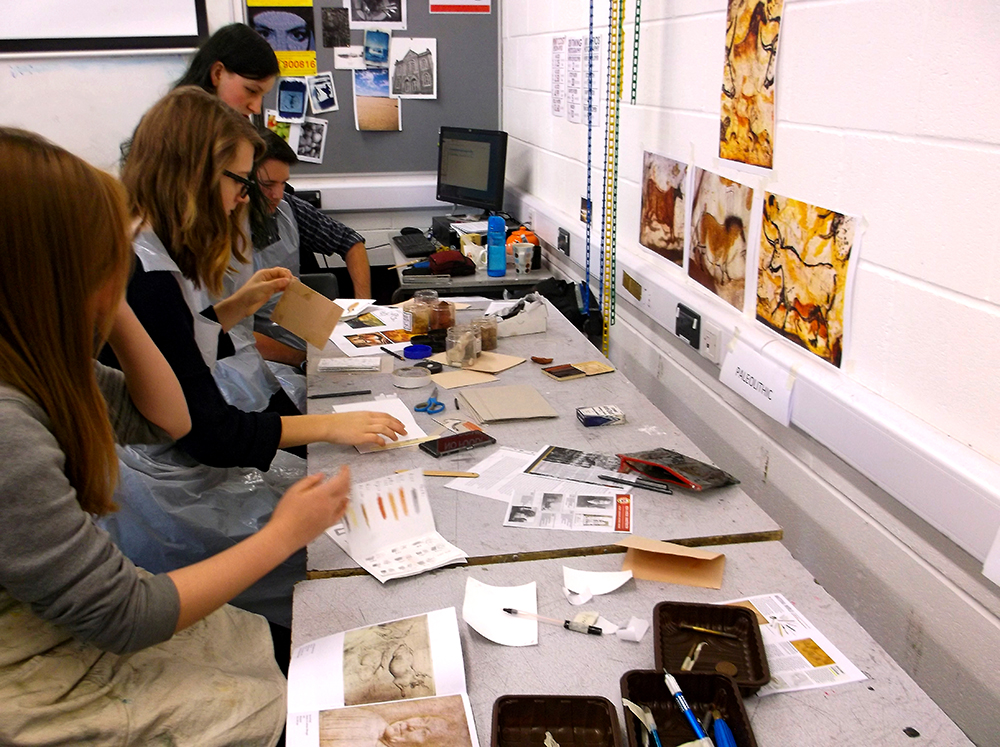 Learning from ancient cave painting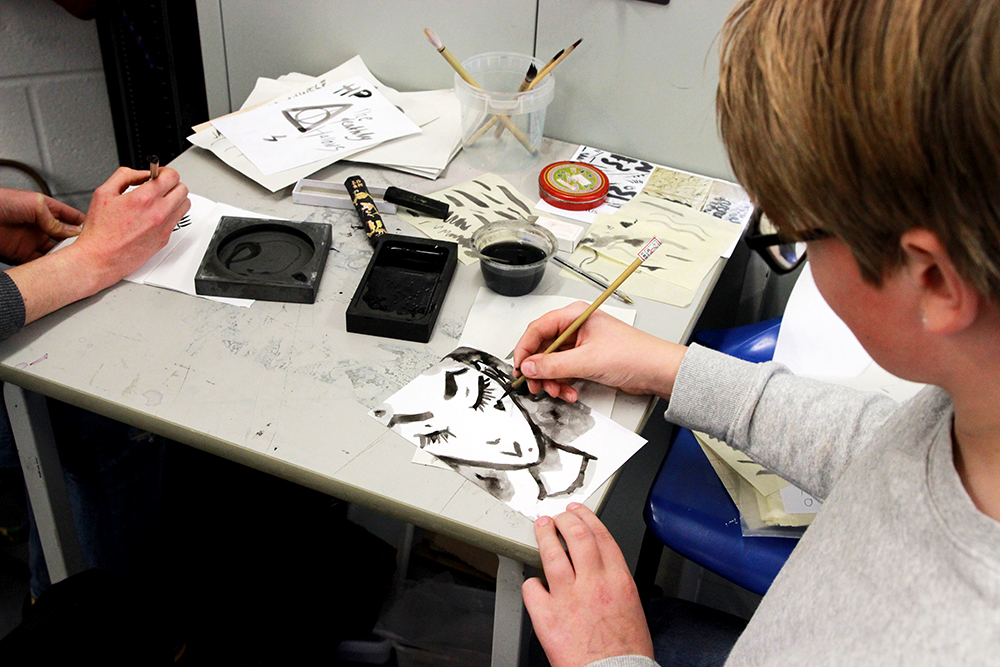 Painting with inks
Thank you for your interest in this Saturday Club. You must be aged 16 or over to send us your email address to request information about a Club. If you are aged under 16, please ask your parent or guardian to fill in the form on your behalf. When you request information about this Club, we will pass on your details to the Saturday Club organiser at Royal Cornwall Museum and retain a copy of the request.