Victoria and Albert Museum
Each year from September to February the V&A plays host to a National Art&Design Saturday Club. This opportunity is offered to 20 young people across London who have been nominated by their school. It aims to provide a creative opportunity for those with the least access. The club is currently run by artist and designer, Bethan Durie and takes place on site allowing the group to work closely with collections and exhibitions.
The 2017-18 programme was centred around the Opera: Passion, Power, Politics exhibition and tied loosely to the theme of movement. The Club work alongside a range of creative practitioners who lead bespoke sessions on a broad range of themes they may not have access to at school. This includes set design, headdress design, ceramics and animation.
As part of the National Saturday Club programme, the Club will also take part in three National Events: the London Visit, in which Members create a pop-up self-portrait exhibition and visit the capital's leading museums and galleries; a Masterclass with an industry professional; and the Summer Show, where all Club Members from around the country exhibit their work at Somerset House, London – all for free.
Cromwell Road
London SW7 2RL
Find us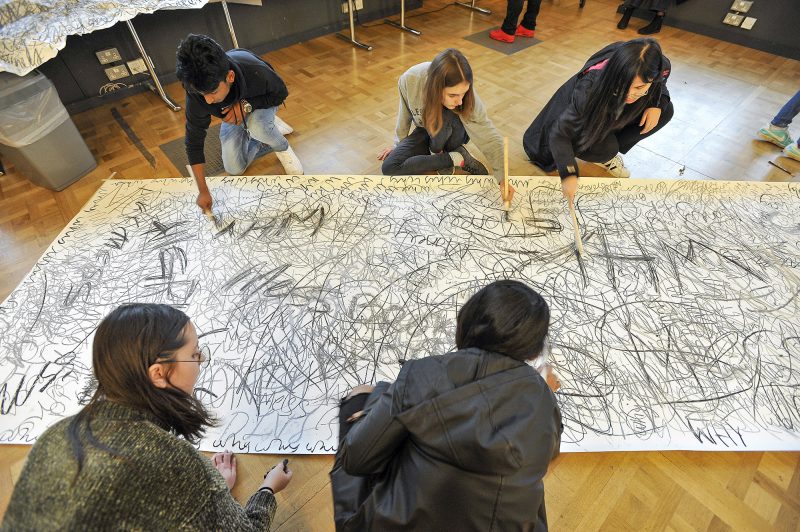 Thank you for your interest in this Saturday Club. You must be aged 16 or over to send us your email address to request information about a Club. If you are aged under 16, please ask your parent or guardian to fill in the form on your behalf. When you request information about this Club, we will pass on your details to the Saturday Club organiser at Victoria and Albert Museum and retain a copy of the request.