Dear all,
I hope you and your families are keeping safe and well.
I am delighted to announce the launch of a new digital initiative – National Saturday Club: Online.
National Saturday Club: Online is the result of an inspiring, collaborative effort by our extraordinary network. The platform provides free to access activities designed by Saturday Club tutors from colleges and universities across the country, as well as Masterclass briefs set by leading industry professionals. The projects have been designed for National Saturday Club members, as well as our alumni and the wider public, and we encourage everyone to take part!
We hope that the projects available on National Saturday Club: Online will spark joy and creativity, whilst providing opportunities to build skills and discover talents. The Covid-19 outbreak has highlighted the necessity of supporting the innovators, and creative thinkers of the future. From scientists pioneering new treatments and product designers developing ventilators, to fashion houses producing PPE for our esteemed NHS, and writers and journalists keeping us informed and aware of the role we have to play; this is undoubtedly a moment to appreciate the expertise that will see us through these unprecedented times.
It is also a poignant reminder of how important it is for us to embolden the great minds of tomorrow, to encourage passions and to nurture talent, by providing opportunity to young people from all walks of life. Now and at times of inevitable future crises, ensuring that a diverse range of ideas and perspectives have seats at the table will enable us to navigate the challenges we face.
I would like to extend a very special thank you to Quentin Newark and his team at design studio Atelier Works and Christian Nolle at digital studio Good Caesar for generously supporting the fast-paced developments of the programme over recent weeks. Thanks also goes to our Saturday Club tutors and industry partners, as well as the fantastic team here at the Trust, whose skills and energy have initiated this digital programme in a matter of weeks.
An update about the National Saturday Club Summer Show 2020 will follow very soon – plans for an interactive digital exhibition are currently in development.
In the meantime, the team at the Saturday Club Trust send you our very best wishes,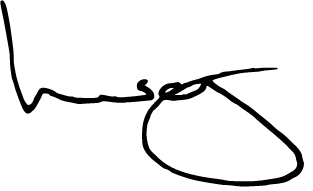 Lucy Kennedy
CEO, Saturday Club Trust and The Sorrell Foundation