'Identity and Expression'
Across the network, Club members have used their creative work and newly learned skills to explore questions about identity and to express some of the matters that are most important to them. Let's take a look at some of the highlight projects:
Self-portraits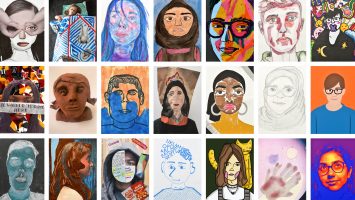 This year's Summer Show features a gallery of each of the Club members' self-portraits which were originally displayed as part of a pop-up exhibition at City Hall last November during the London Visit. From cyanotype photography to clay models, the Club members have expressed their identity through a wide range of creative techniques and mediums. Take a scroll through the self-portraits here.
Cultural heroes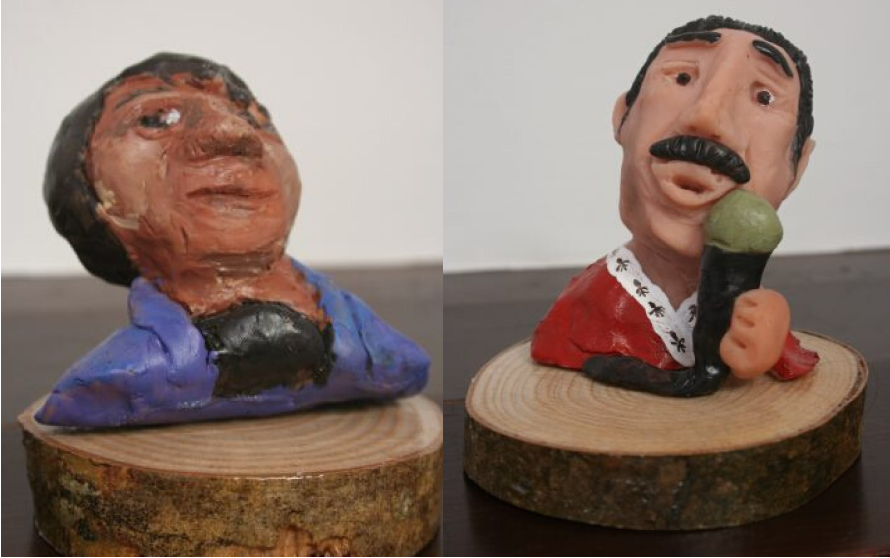 Highbury College Art&Design Club have displayed sculptures of 'Cultural Heroes'. These are modelled on individuals that the Club members believe have made a positive contribution to the arts, society, social equality or to them, personally, too.
'Cultural Heroes' represented include Michelle Obama, Martin Luther King, Malorie Blackman, Charlie Chaplin, a character from the Wii console, Jungkook, Matt Berninger, Jodie Whittaker, Billie Eilish, Freddie Mercury and Avril Lavigne (as a zombie!).
'Right Now'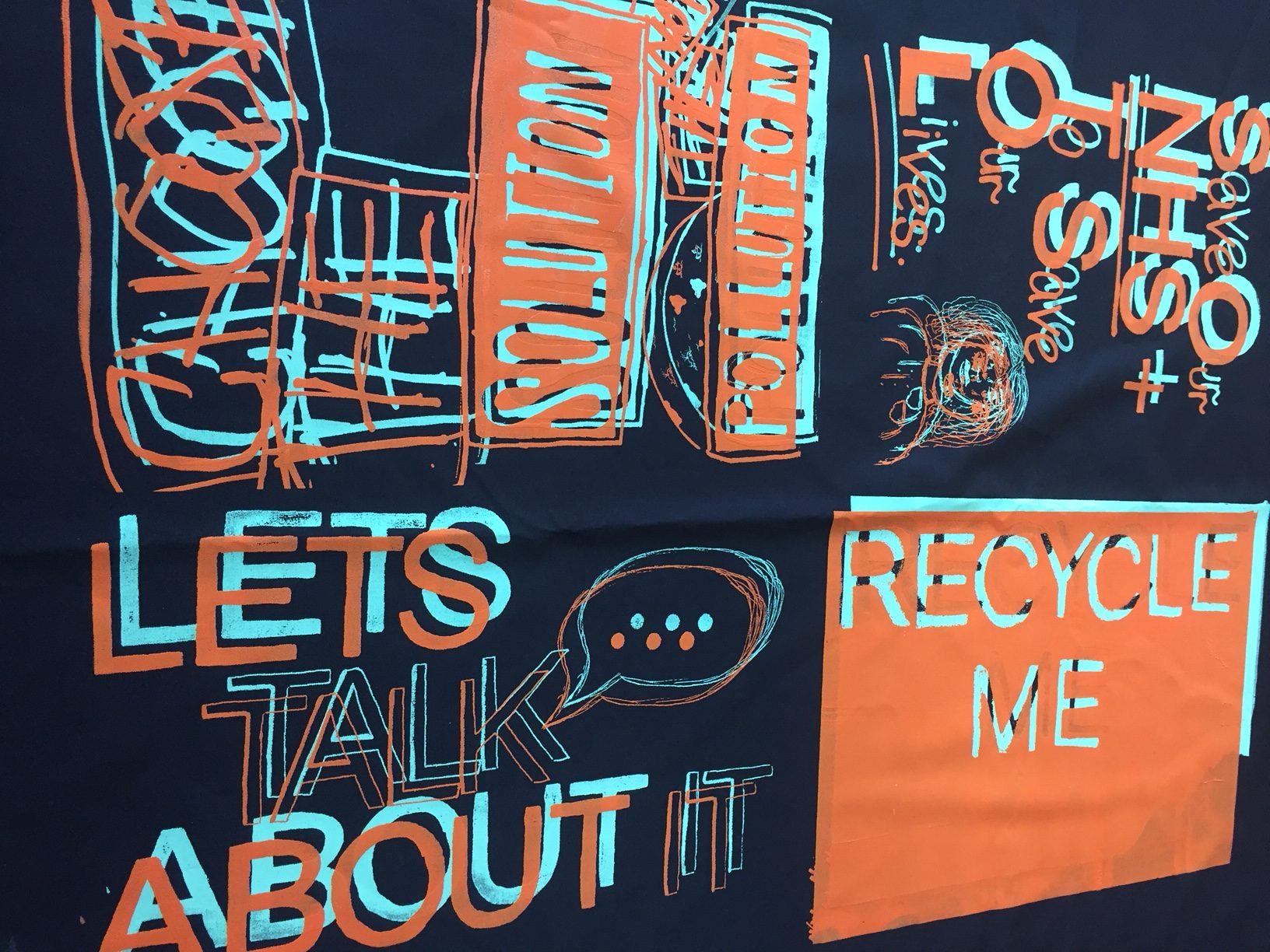 Banbury and Bicester College's Saturday Club have displayed work from their project 'Right Now'. Club members were asked to discuss and raise awareness of current issues that affected them or that they care about and then to turn them into screen prints. Members used mind-maps to refine their ideas, which were then developed into poster designs using opaque and translucent inks.
Confidence building Masterclass at Bonhams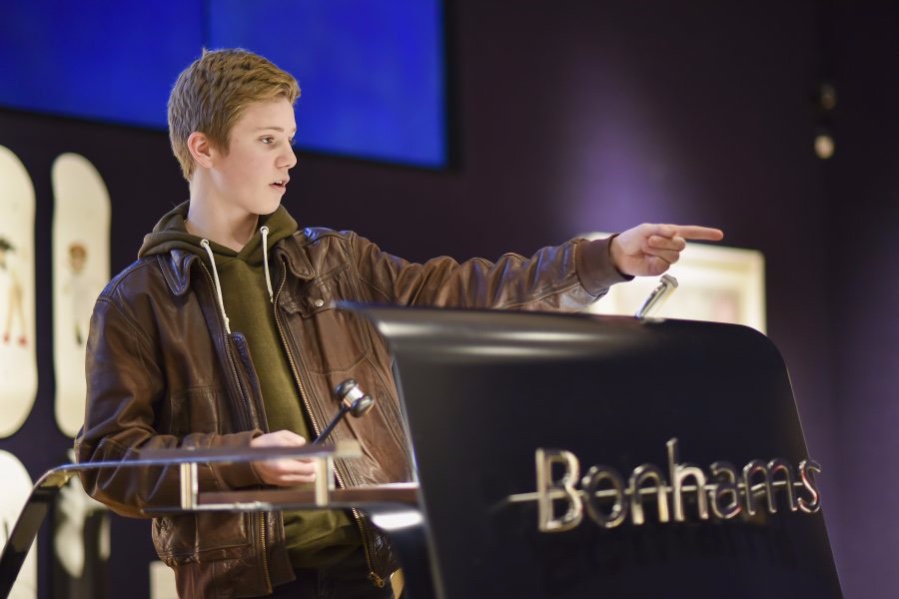 At Bonhams, London, Club members from Cranford Community College Art&Design and Writing&Talking Clubs alongside Reading College Art&Design Club discovered the commercial art world, gained an understanding of the art auction process and built their confidence in talking about contemporary art. The Masterclass culminated in an energetic mock auction, in which a member from each Club bravely took on the role of auctioneer. Explore the Masterclass here.
'I Am' Poetry Anthology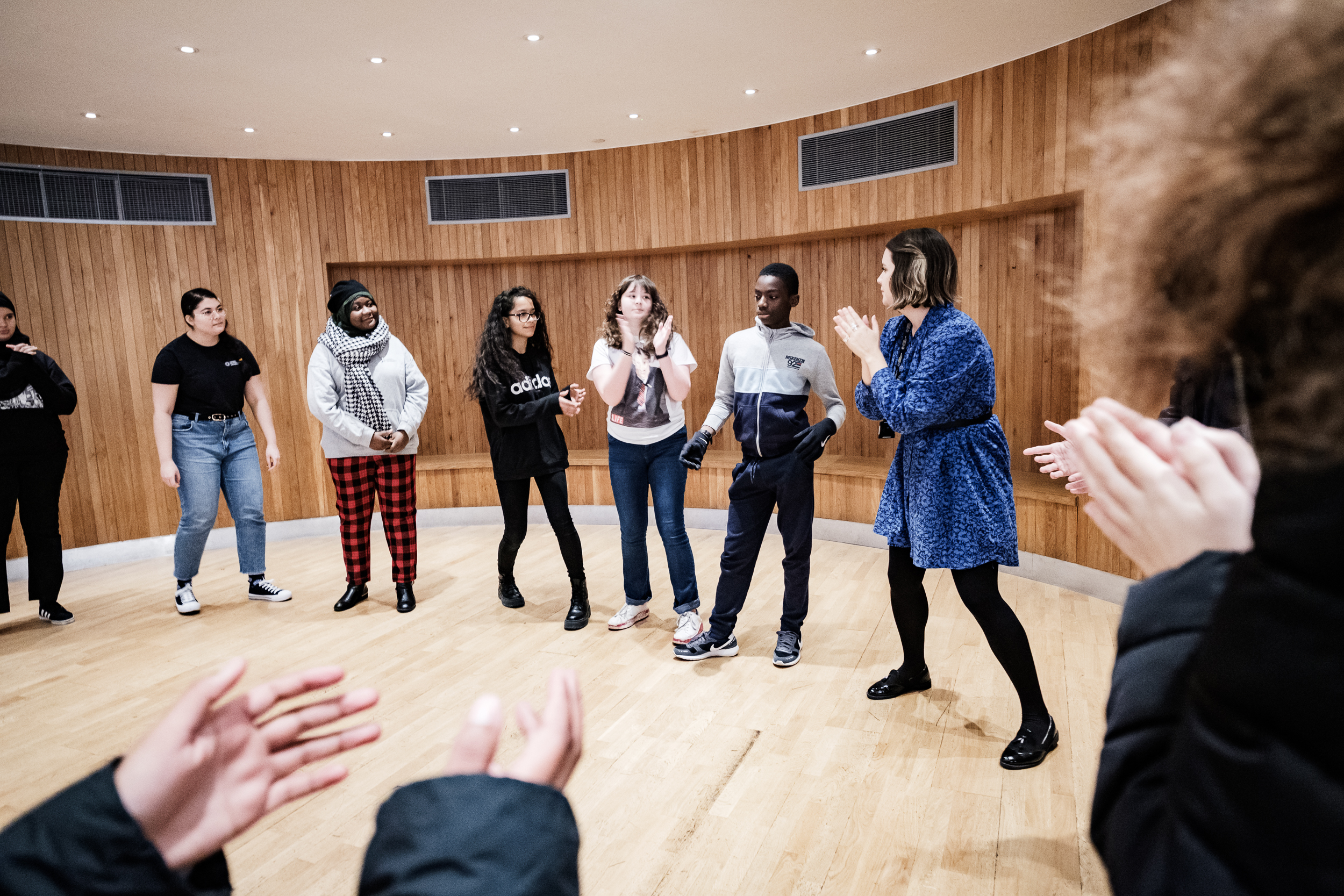 As part of London Metropolitan University's Writing&Talking Club's display, Club members have presented their personal poetry writing project 'I Am'. In this digital anthology, Club members wrote poems about themselves, with a focus on the theme of expressing yourself through poetry. Take a look at the poems here.
Personal Branding Masterclass with Buttercrumble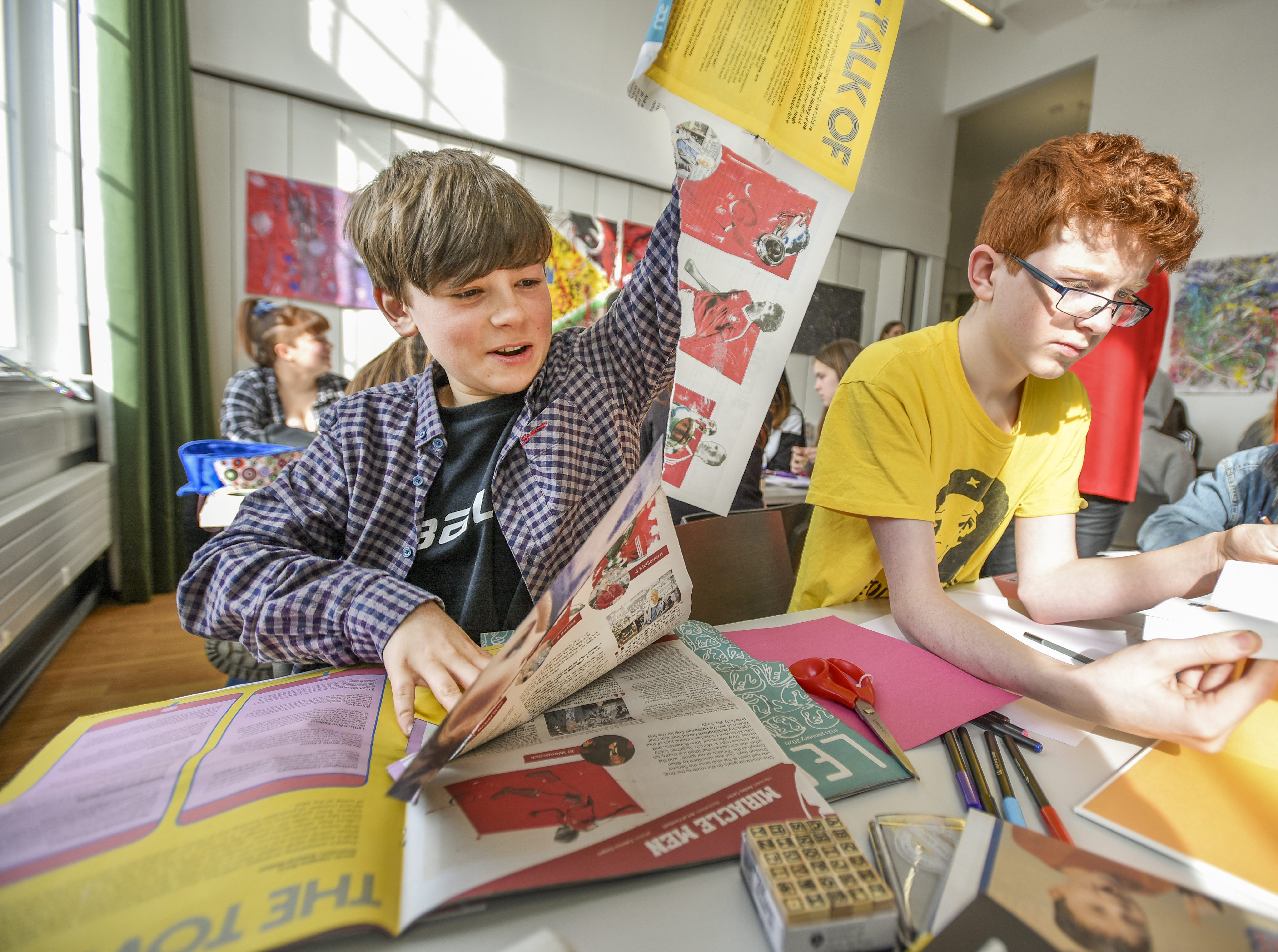 In a Masterclass led by National Saturday Club alumni Chloe and Abigail Baldwin, the University of Leeds Art&Design Club created posters to represent their own personal brand. In a focused and creative workshop, Chloe and Abigail introduced the group to the theory of branding, and asked them to consider how they might represent their own identity as a 'brand' by developing mixed-media graphic posters. Take a look at the Buttercrumble Masterclass display here.