We recently caught up with Lauren Barnes who was a member of the National Saturday Club all the way back in 2009, at Leeds Arts University (formerly Leeds College of Art).
Lauren is now a Structural Engineer at Arup, and it was fantastic to hear her reflect upon her time at the Saturday Club and how it helped to shape her both personally and professionally.
Lauren's Saturday Club story…

Lauren's Saturday Club at the Summer Show in 2010
After a little encouragement from her art teacher, Lauren joined the Art&Design Saturday Club at Leeds College of Art in 2009. As one of the very first members, Lauren remembers her experience at the Saturday Club as a significant moment in her educational journey, that helped her get to where she is today.
"University wasn't even on the cards at that point. It felt like a really cool thing, being able to be in a studio environment and to have the opportunity to use all the tools and facilities they have there – that's something really big when you're 15"
Reflecting on the Club's visit to London, Lauren commented that it really struck her at the time that it was "so cool" to be able to meet so many other people from schools all around the country – "it was a really good opportunity to meet like-minded people who were super creative and really talented".
Lauren particularly remembers the incredible range of facilities she was introduced to at the Arts College which gave her a better understanding of the creative pathways that would be available to her after the Club. Opportunities such as the Club's trip to the 'Another Place' installation at Crosby Beach and then taking part in an afternoon Masterclass with the artist Antony Gormley, now feels like a dream.
What happened next?

Graduating from the University of Sheffield
Lauren mentioned that at school she felt torn between being quite good at maths but also having a very creative side.
"My A levels were maths, physics and art and design. My most useful one, even though I did a Masters in Engineering, was definitely art and design. Studying design really taught about the process of having to explain your ideas to somebody else. You have to work through how many iterations, take criticism, learn how to work with others, learn how not to compare yourself, how to get on with your projects, and then having to deliver a final piece is part of pretty much every career, in some shape or form."
Following her A-levels, Lauren went on to study a Masters in Structural Engineering and Architecture at the University of Sheffield. As neither of her parents had gone to university, the National Saturday Club gave Lauren additional confidence to pursue design as a viable pathway.
And now?
 
Lauren is now a Structural Engineer at Arup

"If you told 15-year-old me that in ten years' time I would be working at Arup I would have laughed you out the room"
Lauren is currently working as a Structural Engineer for one of the Saturday Club's industry partners Arup, a British multinational professional services firm headquartered in London which provides engineering, architecture, design, planning, project management and consulting services for all aspects of the built environment.
Based in Sheffield, Lauren has been working for the firm for the past three years and describes it as her dream job. Earlier this year Lauren took some sabbatical time off work to join the charity EMI, to support essential building projects around the world including a hospital building project in Kenya.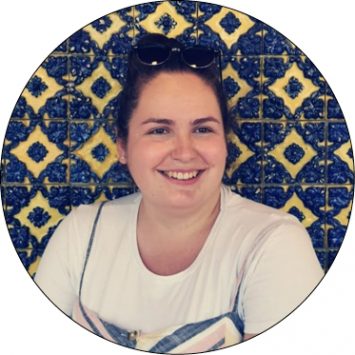 Connect with Lauren on Linkedin