The National Saturday Club is delighted to announce the establishment of a Tutors Advisory Group. Representing the voice, expertise and diversity of the national network of tutors, members will have a key role informing the development of the annual programme.
The National Saturday Club's dedicated network of tutors and coordinators develop and deliver the inspirational weekly programme of Saturday Clubs. It is their expertise, their knowledge of widening participation, their dynamic creative pedagogical approaches, and their experience of engaging and working with young people, which is at the heart of the National Saturday Club. We have established the Tutors Advisory Group to harness this energy, commitment and knowledge to inform the development of the annual programme.
Meeting quarterly from January 2022, the Group will advocate for the programme, inform creative pedagogy, reflect on the Club member experience, support widening participation goals and help inform decision making at organisational and operational levels.
An open call to join the group was sent to all National Saturday Club tutors and co-ordinators and we are now happy to introduce the Tutors Advisory Group's inaugural members: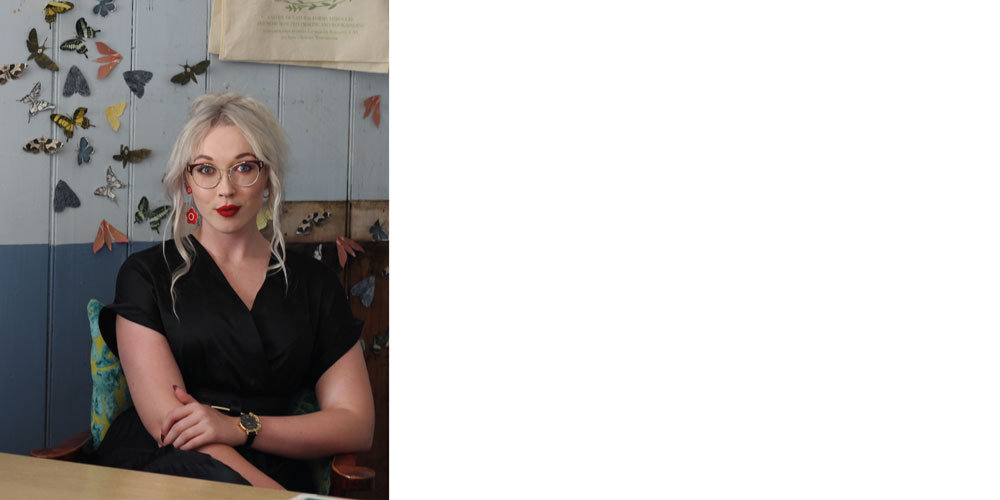 Georgia de Buriatte
Saturday Club Tutor & Coordinator, and Outreach & Engagement Tutor, Winchester School of Art
Georgia de Buriatte has been with the Winchester School of Art Saturday Club since its launch in 2017. Beginning as a student assistant while studying for her Fine Art degree, she is now the lead coordinator for the Club having taken up the role in 2019.
Georgia has worked in education for over 6 years, she specialises in working with Pupil Premium and Wider Participation young people, and has a background in Mental Health and wellbeing. She is currently undertaking a Masters Degree in Education, with a focus on supporting special educational needs.
At the Winchester School of Art Saturday Club Georgia focuses on offering young people opportunities that they would be unable to otherwise experience, using university grade and industry standard skills and materials and broadening their creative horizons. She leads and assesses the students in the Bronze Arts Award each year, providing the Club members with a tangible qualification.
Georgia also works for the University for the Creative Arts, as an Outreach and Engagement tutor leading sessions and courses for all ages; leads workshops for the Hampshire Cultural Trust; and works independently as a freelance practitioner for various institutions.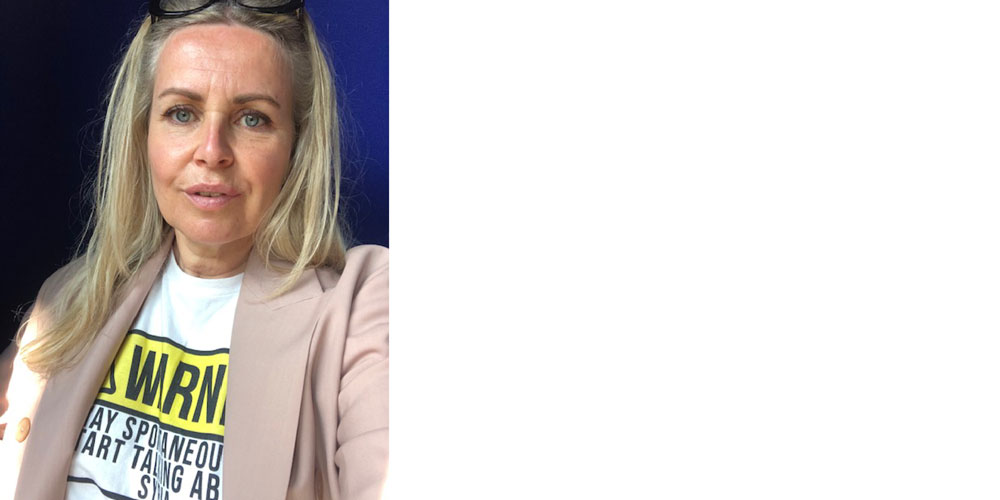 Asbjorg Dunker
Senior Lecturer, Istituto Marangoni

Asbjorg grew up on the floor of her parents' silversmith in the Arctic Circle, before moving to the highlands of textile and wood craft traditions in the South of Norway. She spent her summers watching her grandmother knit, crochet, sew and embroider. This developed her love for crafts, textile, traditions, fashion and culture. Styling individuals; educating designers and stylists; extending access to crafts and textiles to difficult parts of the world; working with female refugees in Scandinavia and the Middle East; utilising modern methods; and reviving dying craft traditions.
Asborg has a BA in Fashion Design and Cultural Mediation, an MA in Art & Design in Education, and a PG Cert in Academic practices. It is her interest in clothes and culture, sociology, semiotics and styling that are the driving forces behind her continued involvement in both formal and informal education. "In a time where everything goes faster, we must dig deeper, and I find The Saturday Club encompassing much of what I treasure deeply; the setting being informal education, means our members really wish to engage with subjects, explore interests and advance skill sets. This is a formula for life, really, an attitude to live by which I value immensely."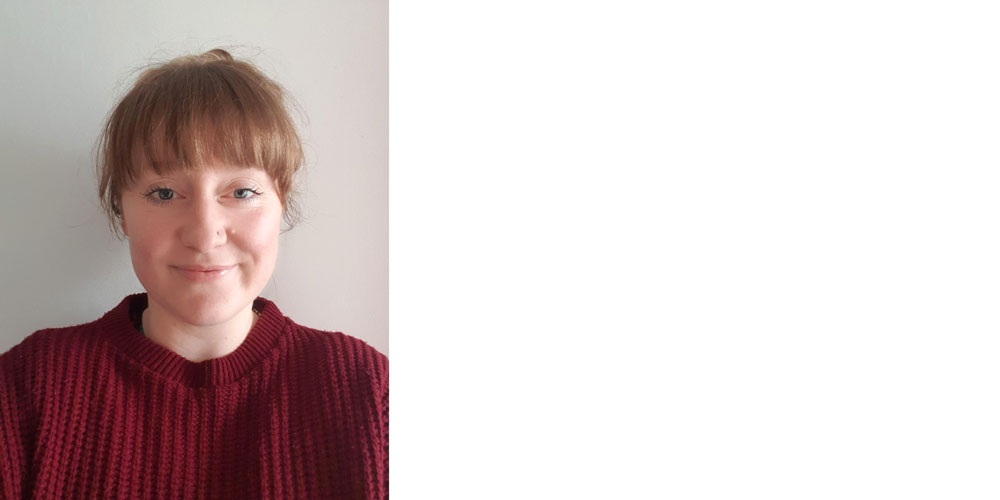 Jayne Elwell
Lecturer in Art and Design, Northern School of Art

As a keen advocate of the creative industries, Jayne Elwell has been a National Saturday Club tutor at the Northern School of Art since 2013. She has gained a wealth of experience running her own millinery business and has been featured in global press, national television and on the stage.
Combining this experience with her fine art background and a developing portfolio in surface pattern design, Jayne also delivers multidisciplinary sessions to local secondary schools for the Northern School of Art. Jayne brings her passion for the arts to every session with imaginative activities and creative experiences, always with the aim of encouraging the next generation of creative minds.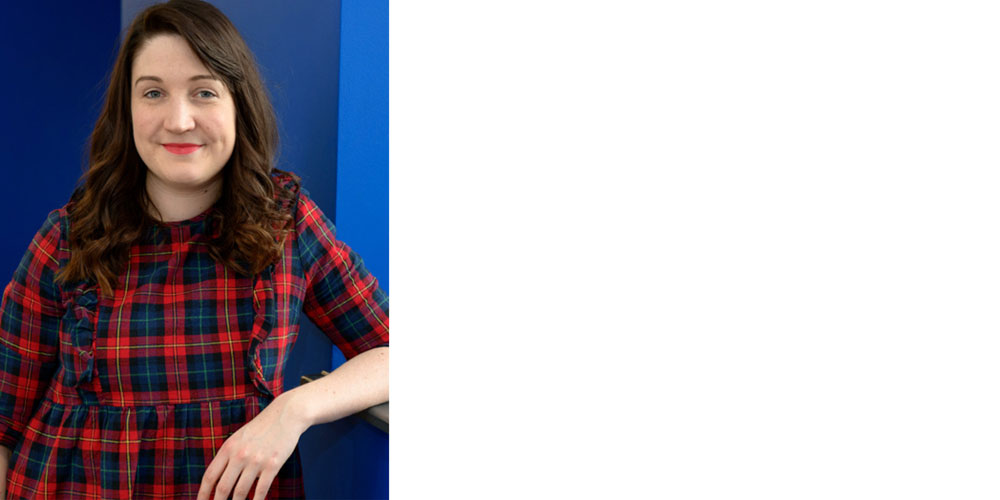 Charlotte Gaughan
Senior Widening Participation Officer, London Metropolitan University

Charlotte is the Senior Schools, Colleges and Widening Participation Officer at London Metropolitan University and coordinates the Writing&Talking Saturday Club at the institution.
In her role at London Met Charlotte is responsible for primary school programmes as well as transition work and tailored experiences for learners from underrepresented groups. Prior to her current role, Charlotte has worked at IntoUniversity and Inspire Education Business Partnership and has been working in the Widening Participation sphere for ten years. Charlotte is also an improvised comedy and musical theatre performer.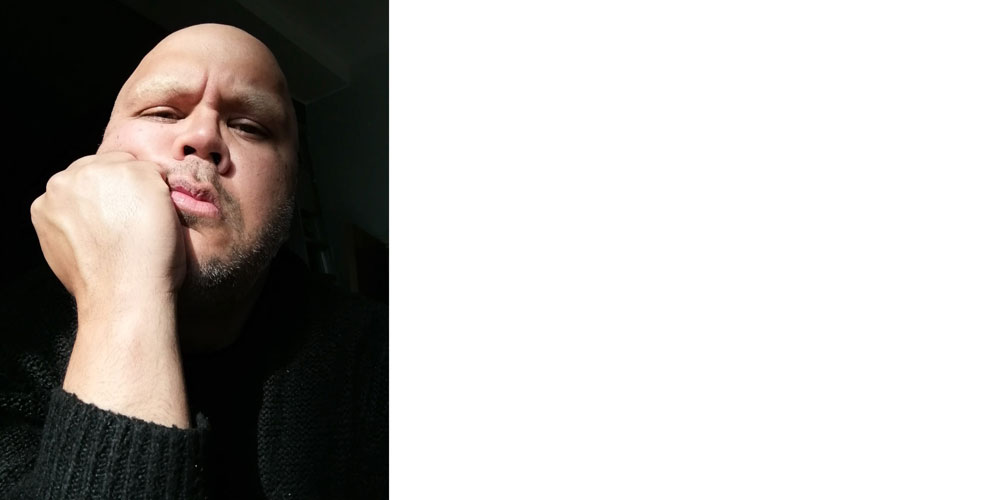 Jacoob Kimmie
College Outreach Practitioner, University of the Arts London

Jacoob Kimmie is an Outreach Practitioner for the University of the Arts London and has led Fashion&Business Saturday Clubs in London for the past four years. Jacoob has extensive experience working in education and research across further and higher education, with a demonstrable understanding of current trends and debates.
Alongside his teaching qualifications, Jacoob holds a Masters Degree in Applied Imagination in Creative Industries, specialising in disrupting and re-imagining social and cultural codes in the arts and design education and entrepreneurial sector. With extensive experience working with people of diverse nationalities, cultures and socio-economic backgrounds, Jacoob has a strong commitment to coaching, mentoring and social change.
"I was born in South Africa and grew up in the Apartheid townships of Johannesburg. In 2005 I was granted a rare "innovator's visa" based on proof that I was able to establish a fashion label and create employment opportunities. In 2013, I dissolved my label and retrained as a teacher. As a fashion lecturer my cohort included highly skilled refugees and asylum seekers often with blocked mobility due to policies like having to achieve English language qualifications and hidden and dwindling entrepreneurial support for refugees. In response to this underutilisation of skills, talent and experience, I undertook postgraduate studies with a focus on interrogating educational and entrepreneurial processes, privileges and opportunities exclusively reserved for citizens. I am passionate about reimagining social and cultural landscapes by prompting curiosity, creativity, and connection."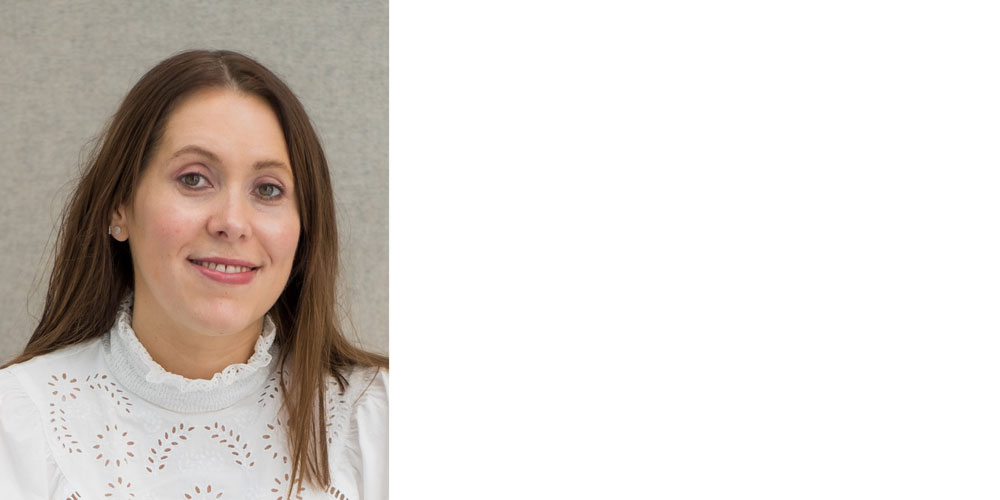 Rosemary MacLennan-Crump
Saturday Club Coordinator and Lead Tutor, Nottingham Trent University
Rosemary completed a Masters in Creative Collaboration at Nottingham Trent University in 2013. Before this, she qualified as a further education lecturer and gained a BA Hons in Art History and Fine Art.
She worked as Participation and Learning Manager at Backlit Gallery and Studios between 2014 and 2017. During this time, she was integral to many successful projects working with the local community and artists, including Gillian Wearing and Simon Starling.
Rosemary has been working on education programmes through Derbyshire County Council since 2011, collaborating on externally funded partnership projects with organisations such as Derbyshire Wildlife Trust, University of Derby, National Trust and community arts organisations. As Programme Development Manager Rosemary oversees the arts and outdoor education programme across South Derbyshire. She has managed multiple projects funded by the National Lottery Heritage Fund and Arts Council, particularly place-based. She seeks to engage communities in local landscapes through arts and heritage skills.
Rosemary took over as the coordinator and tutor of Nottingham Trent University Art&Design Saturday Club in 2015. During this time, she has worked with Arts Council Collection, Yorkshire Sculpture International and a network of over fifty universities and arts organisations.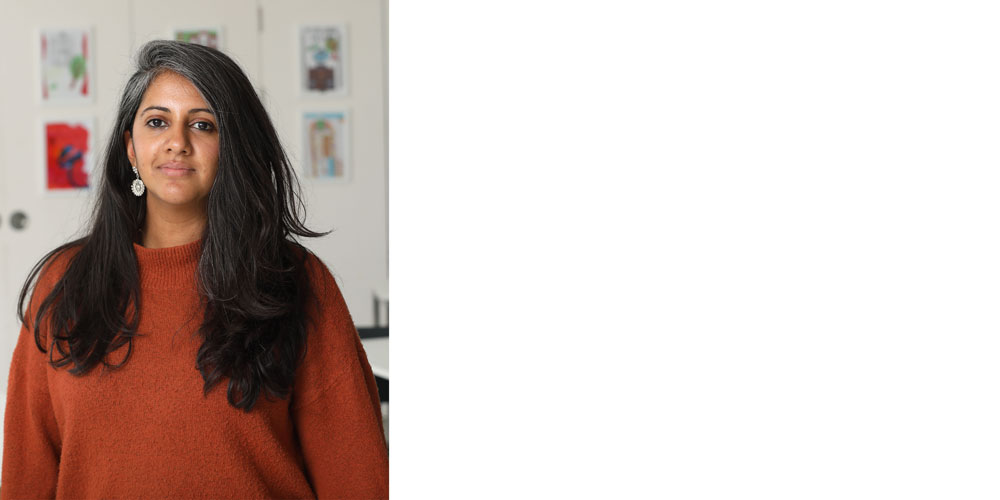 Krishna Maroo
Outreach Manager, University of West London
Krishna is an Outreach and Youth Participation practitioner, currently working at University of West London (UWL) delivering their Access and Participation Plan commitments. In her role as Outreach Manger, Krishna plans and delivers widening access events and programmes on and off campus in collaboration with academics, students, charities and museums, engaging those age 8-80 years old. She has previously worked for Girlguiding, National Deaf Children's Society and Children's Rights Alliance for England.
At UWL, Krishna has delivered a range of Saturday Clubs including Art&Design, Writing&Talking and Science&Enginering. The Clubs recruit young people from a widening participation background, collaborating with local museums, parents, schools and community groups. Krishna was previously Vice-Chair (Training) for the Higher Education Liaison Officer (HELOA) London Group, and is still a governor at her old secondary school in west London.
As a member of the Tutor Advisory Group, Krishna Maroo, has also been invited to formally join the Saturday Club Trust Board of Trustees – read more on this here.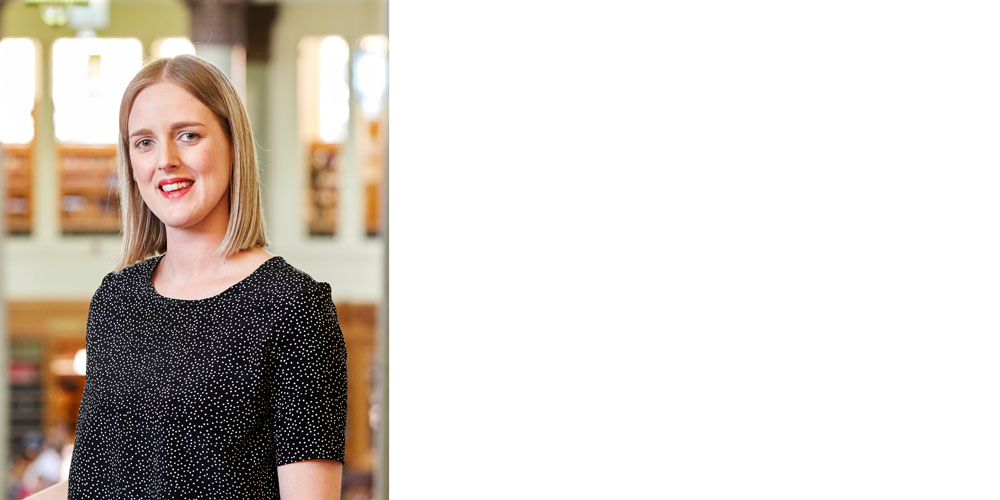 Sarah Harvey Richardson
Outreach and Saturday Club Project Officer, University of Leeds
Sarah Harvey Richardson is an Arts Outreach Officer and Student Success Project Manager at the University of Leeds. She is passionate about widening participation in higher education and the arts, as well as supporting all students to succeed once at university. She delivers a diverse and inspiring programme of outreach activity for school students and teachers, including the University of Leeds Art&Design Saturday Club since 2017. 
Sarah has a background in arts education and research; completing her PhD in the School of Fine Art, History of Art and Cultural Studies, and working in arts organisations including Pavilion and The Hepworth Wakefield to engage children, young people, and adult audiences in the arts.