Manchester School of Art, Manchester Metropolitan University
The Saturday Club at Manchester School of Art is a free project offering young people in school years 9 – 11 the opportunity to come and learn, explore, make, trial, draw, examine, interrogate and take risks through Art and Design workshops held at Manchester Metropolitan University.
Delivered by specialist tutors with support from current students, pupils are offered exciting workshops in a range of creative disciplines. Sessions are fun and relaxed while also allowing young people to learn about the breadth of Art and Design courses on offer at Higher Education. Sessions allows young people to experience exciting and varied creative disciplines giving them a platform to ask questions about further education and careers within the creative sector.
Club members will also take part in three National Events; the LONDON VISIT, in which club members take part in a pop-up self-portrait exhibition and visit the capital's museums and galleries; a MASTERCLASS with a leading creative industry professional; and the SUMMER SHOW where all club members exhibit their work in an exhibition in Somerset House, London – all for free!
I can't tell you what a huge impact the Art&Design Saturday Club has had on my daughter. The people are lovely and the atmosphere is inclusive and full of encouragement and support.
Parent, Manchester School of Art
The Art&Design Club has had a great impact on my daughter. Her communication skills have improved greatly, she's happier, less anxious and has really gained confidence since she started.
Parent, Manchester School of Art
Our students really enjoy their Saturday Club and it undoubtedly supports their learning in school
School Subject Leader, Manchester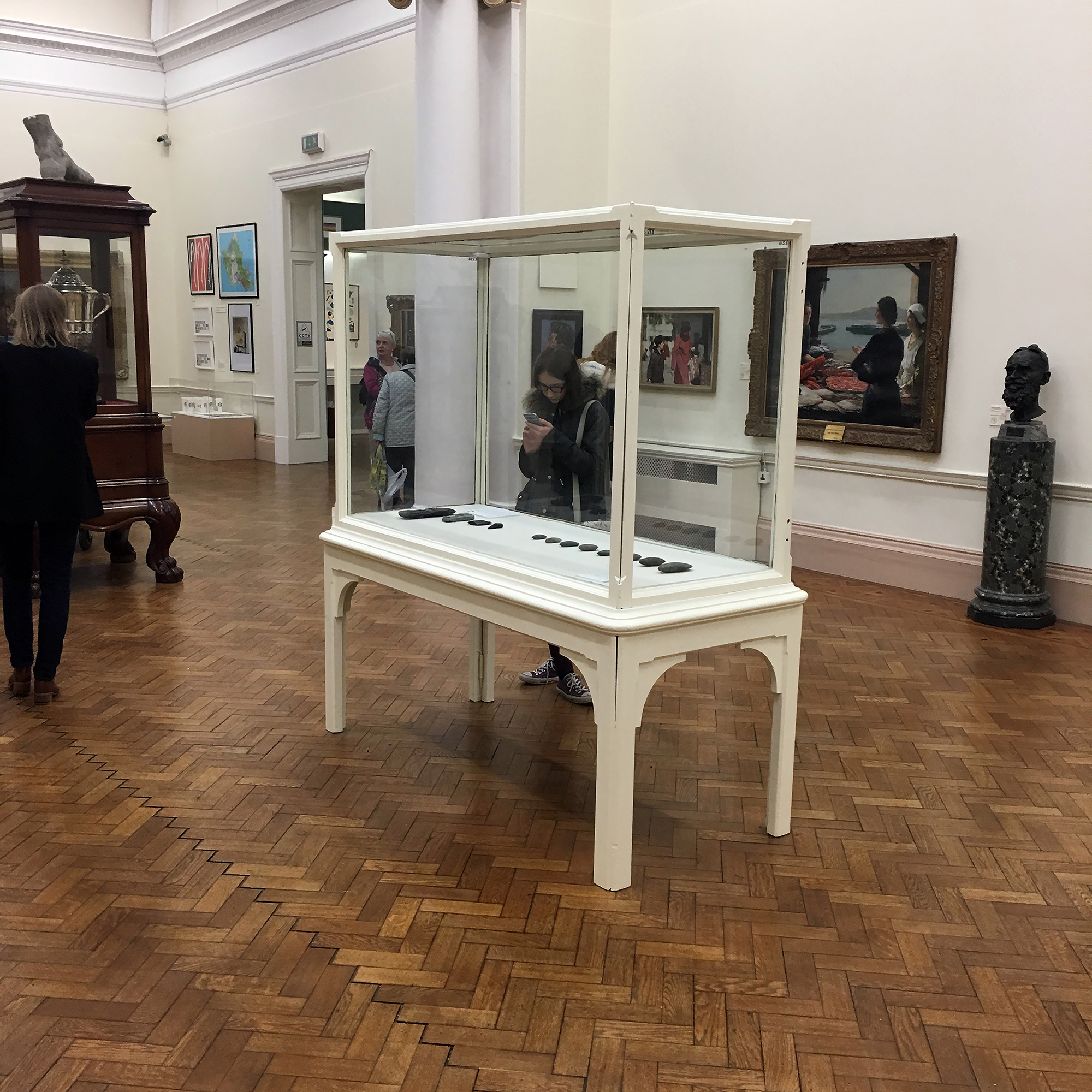 Gallery trip for Manchester School of Art Saturday Club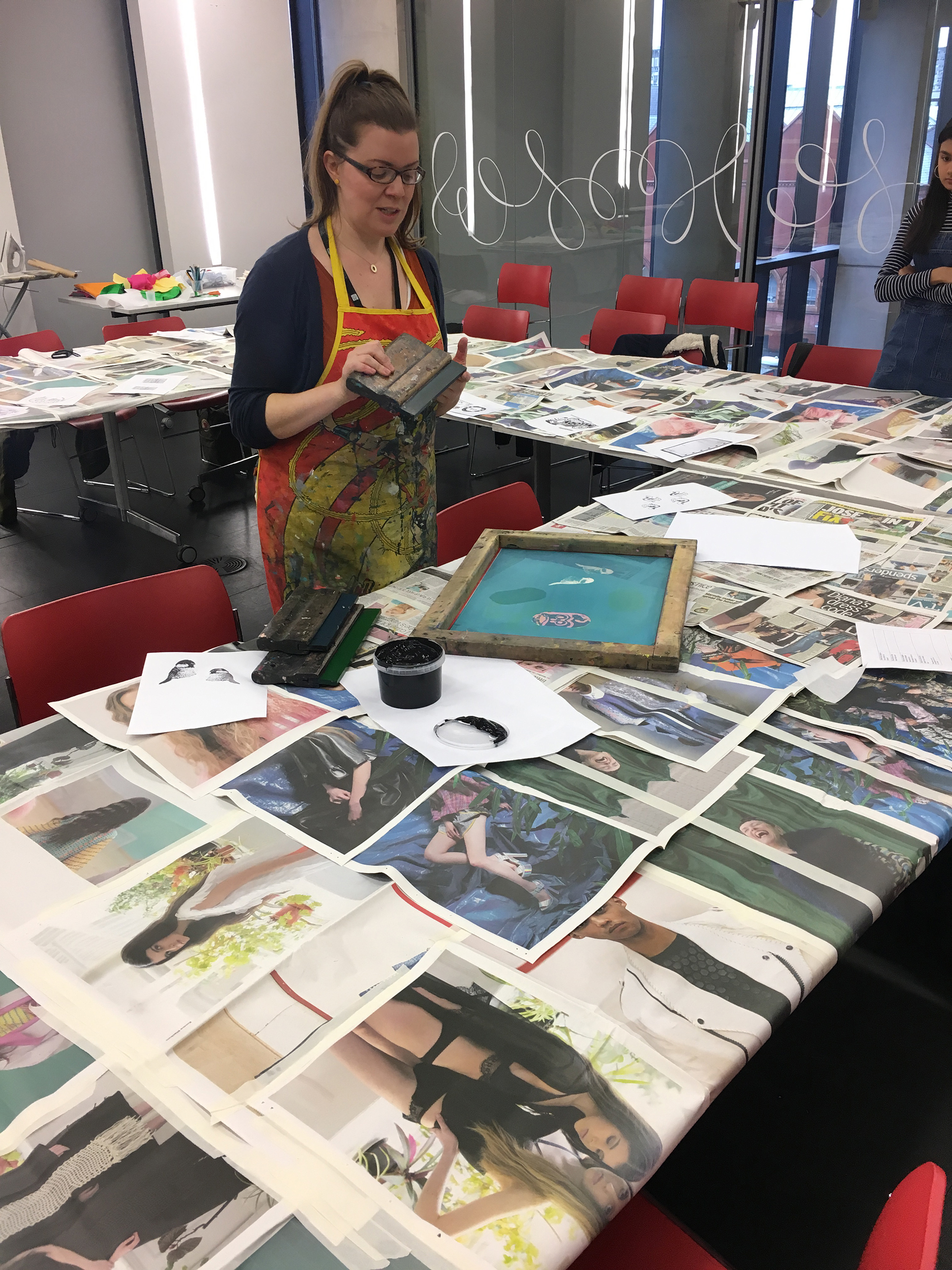 Screenprinting masterclass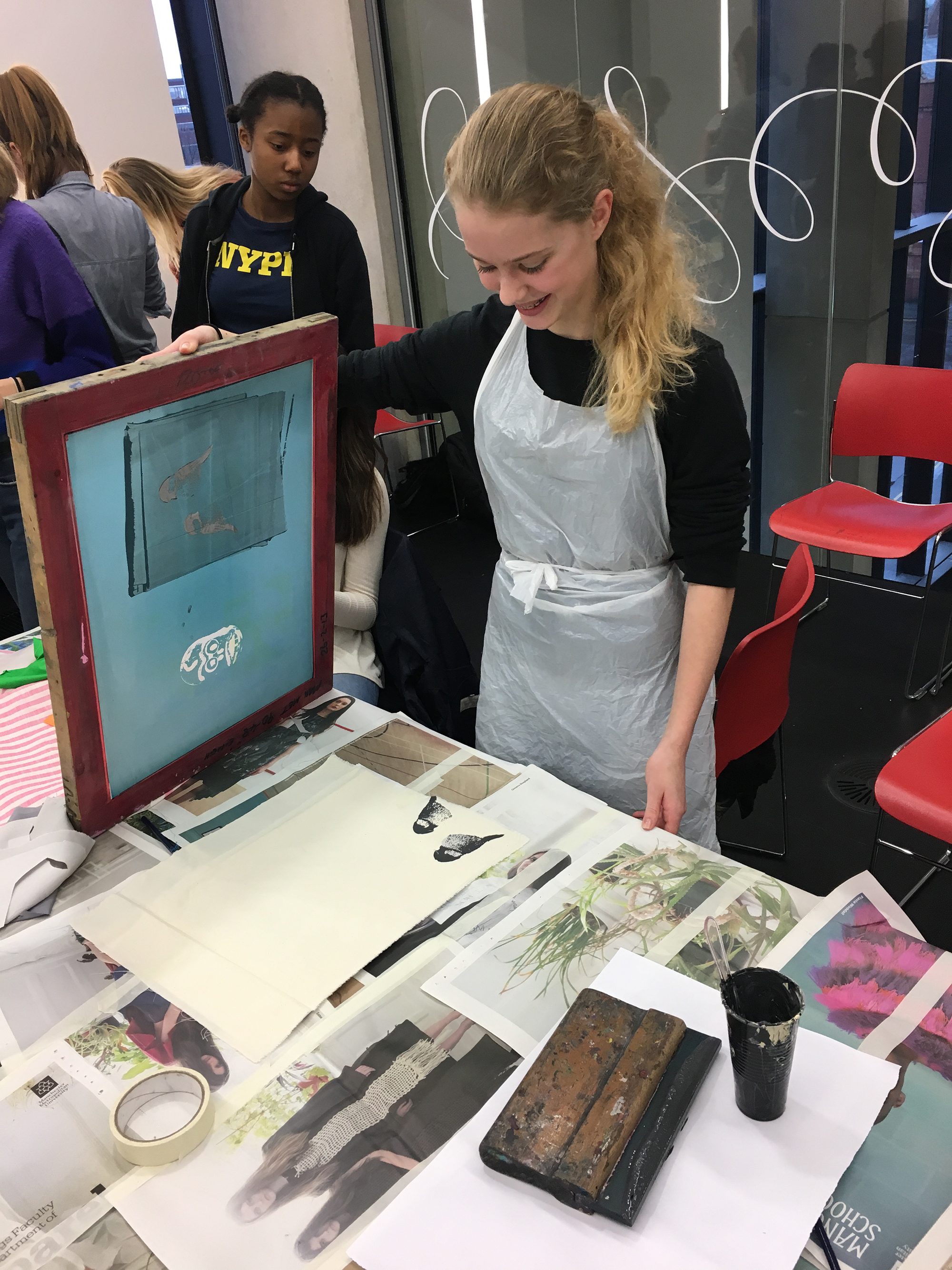 Screenprinting workshop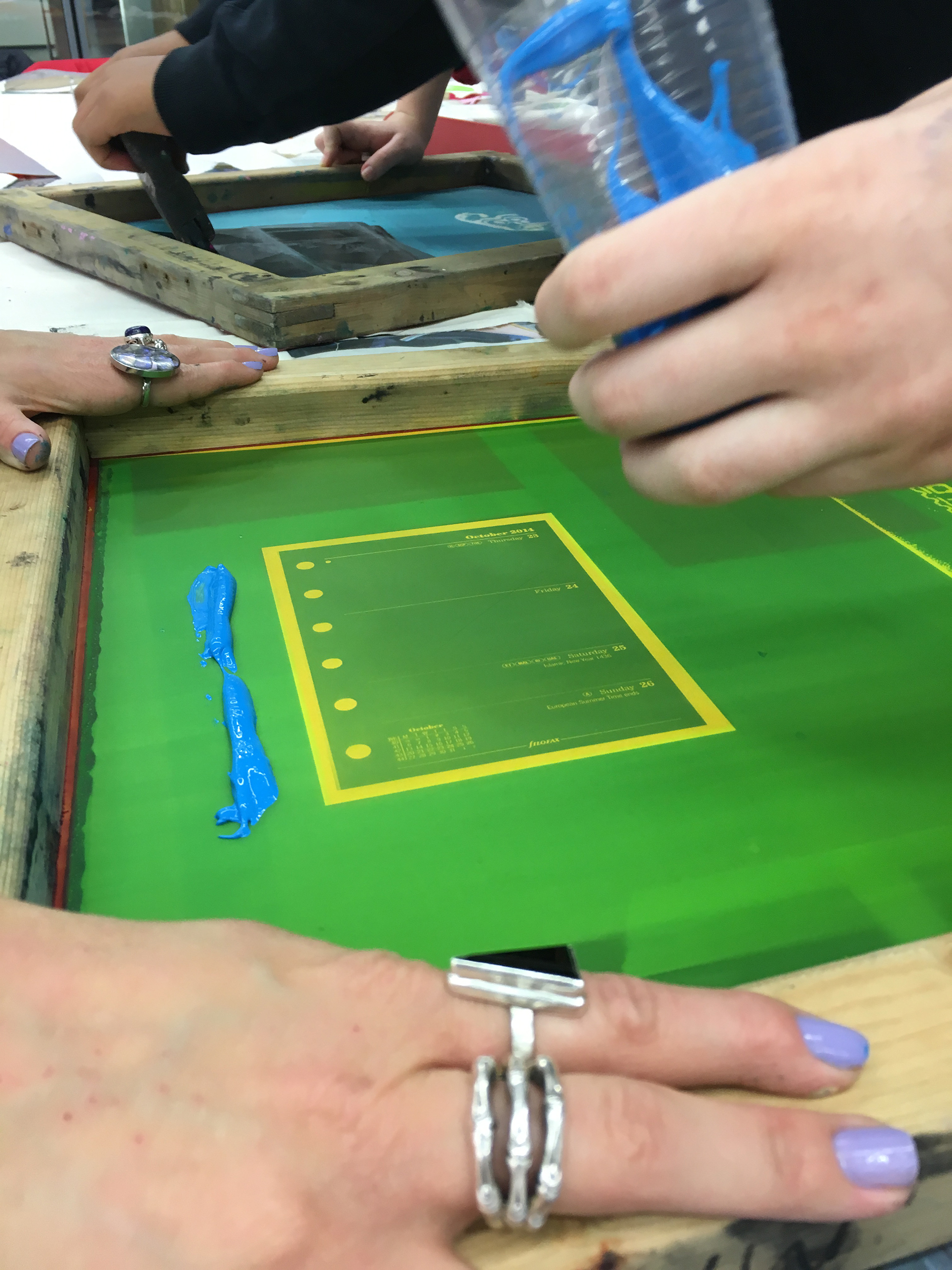 Screenprinting workshop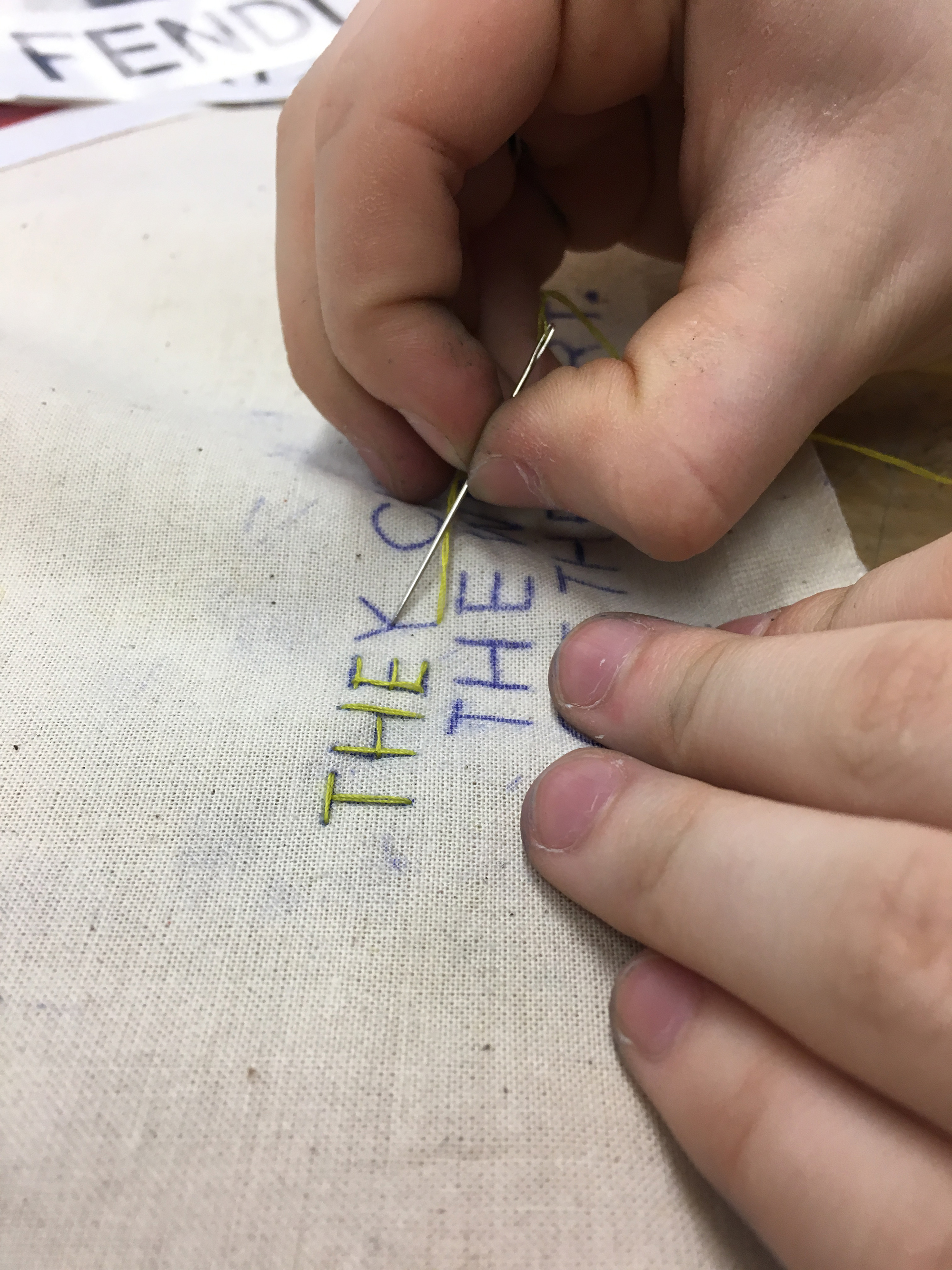 Embroidery lessons in Manchester
Manchester School of Art at the London Visit 2017
Thomas.Matthews, graphic designer
Thank you for your interest in this Saturday Club. You must be aged 16 or over to send us your email address to request information about a Club. If you are aged under 16, please ask your parent or guardian to fill in the form on your behalf. When you request information about this Club, we will pass on your details to the Saturday Club organiser at Manchester School of Art, Manchester Metropolitan University and retain a copy of the request.