London Metropolitan University
Classes are led by tutors alongside our student ambassadors and a range of guest lecturers. In 2018-19 we will be exploring a range of different disciplines including portrait photography, stage design, protest art, costume design, puppetry, life drawing and more.
As part of the National Saturday Club programme, the Club will also take part in three National Events: the London Visit, in which Members create a pop-up self-portrait exhibition and visit the capital's leading museums and galleries; a Masterclass with an industry professional; and the Summer Show, where all Club Members from around the country exhibit their work at Somerset House, London – all for free.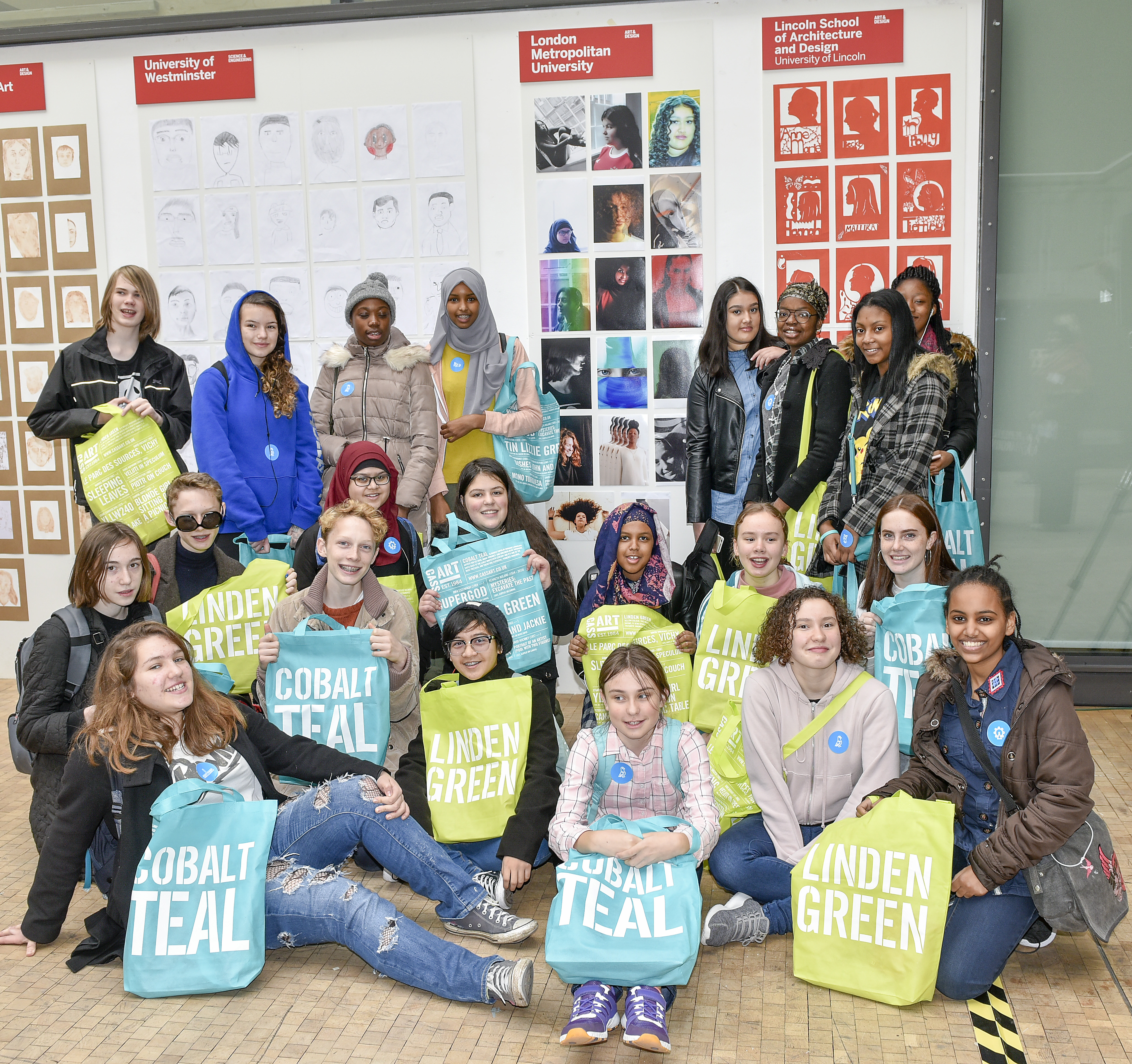 London Visit 2017 pop-up portrait exhibition
Newspaper millinery project looking at costume and prototyping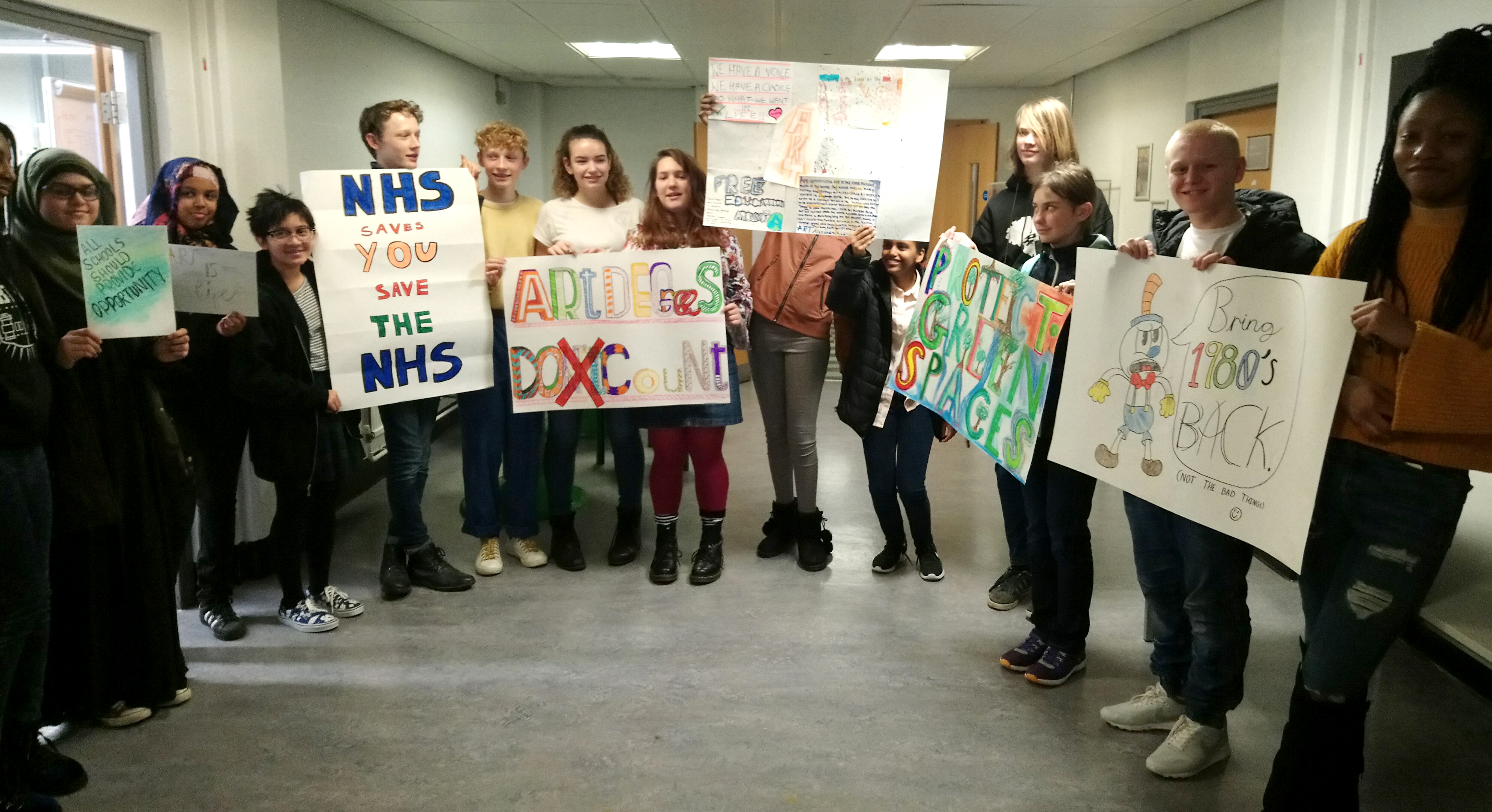 Lots of opinions at the Saturday Club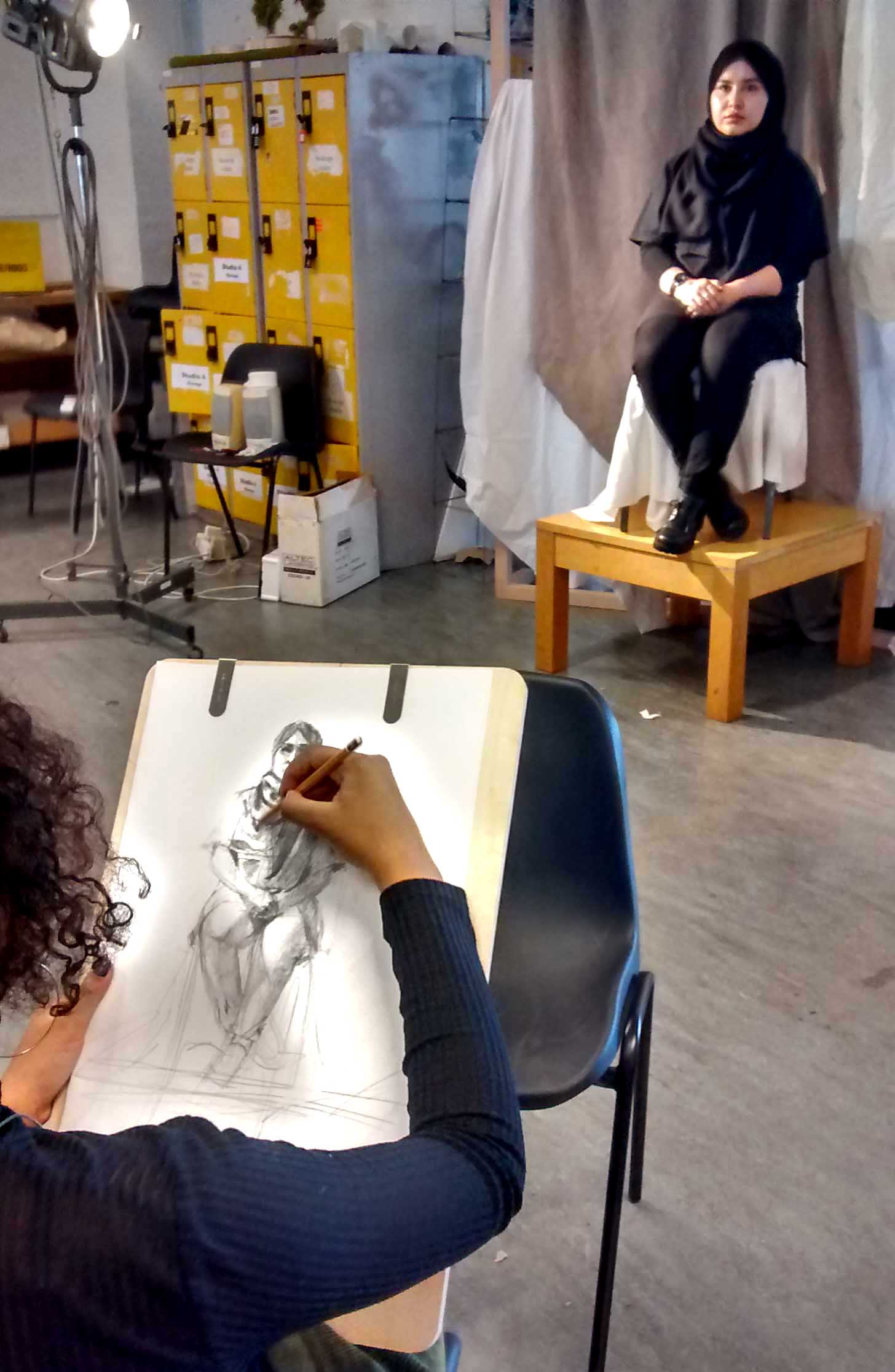 Student Assistants make very good life models
Experimenting in the workshop
English National Opera, costume design
Thank you for your interest in this Saturday Club. You must be aged 16 or over to send us your email address to request information about a Club. If you are aged under 16, please ask your parent or guardian to fill in the form on your behalf. When you request information about this Club, we will pass on your details to the Saturday Club organiser at London Metropolitan University and retain a copy of the request.